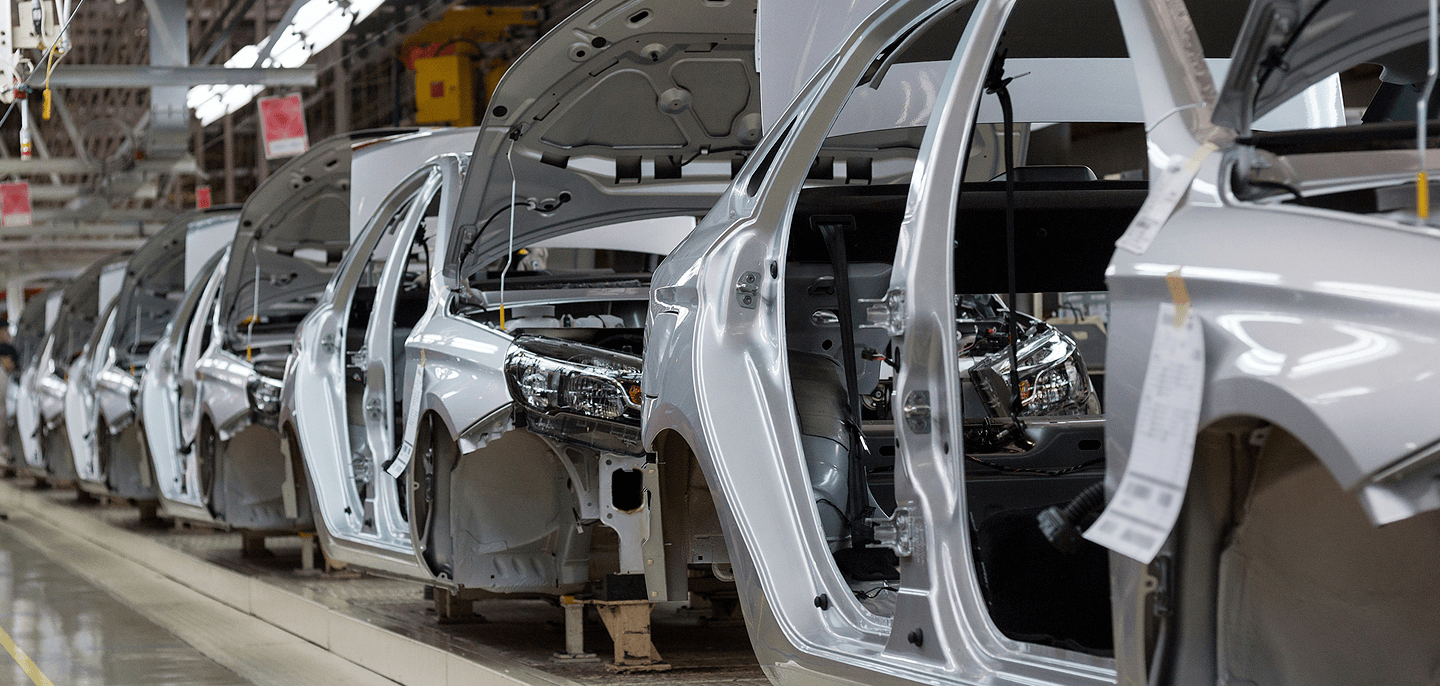 SAFEGUARD AGAINST EXPOSURE, COMBUSTIBLE DUST AND ENVIRONMENTAL CONTAMINATIONS THROUGH YOUR DRY DUST AND MACHINING OPERATIONS
The automotive industry is complex and uses many manufacturing processes. We can provide products that meet the needs of all dry and wet processes to keep your employees safe and the supply chain moving. These processes include welding, shot blasting, laser and plasma cutting, grinding and metalworking. The automotive industry is competitive and challenging. Manufacturers need to keep costs low and productivity high while ensuring safety. They also need to comply with air quality regulations and keep workspaces clean. We offer flexible and modular equipment to meet these needs whether you are working directly with us or through an OEM (Original Equipment Manufacturer) supplier.
SAFELY CAPTURE AIRBORN OILS AND COOLANTS
The metalworking fluids (MWF) commonly used during machining processes—oils and coolants—generate mists in the work environment. These airborne contaminants must be carefully controlled to prevent worker accidents and health problems and to ensure compliance with OSHA (Occupational Safety and Health Administration), NIOSH (National Institute for Occupational Safety and Health) and ACGIH regulations. Choosing the right mist collector for your shop can seem daunting. We strive to remove that complexity to solve your mist collection problems.
DRY AND COMBUSTIBLE DUST SOLUTIONS
Capturing the dust, smoke and fumes generated during metalworking presents a unique challenge. Removing fumes from the space, when floor space is typically at a premium, requires proper design and coordination to meet the facility's needs. By combining guidelines found in the ACGIH Industrial Ventilation Manual with our in-field experience and state-of-the-art filtration, we will correctly size a cost- and space-saving dust and fume collector system that is reliable, durable, and easy to maintain.
SPECIAL SOLUTIONS FOR BATTERY PRODUCTION
Automotive manufacturing involves unique production lines such as battery production. The processes involved in manufacturing batteries can release particles into the air – lead dust, nickel, cobalt, aluminum, and other materials that are combustible and/or toxic. Though these dusts and fumes are emitted near process equipment, once in the air they disperse and eventually settle on equipment, floors, walls, and other surfaces causing safety hazards.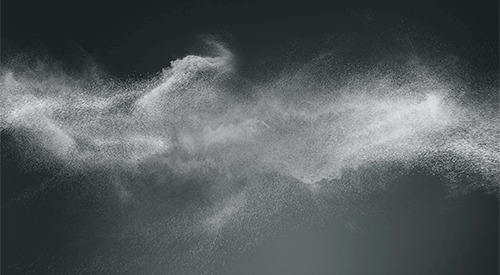 TESTING CAPABILITIES
With ever emerging technologies, Camfil is prepared to test any kind of dust your processes are making. Our state-of-the-art dust collection test facility can provide the data you need to avoid guesswork and invest wisely in the safety of your people and processes.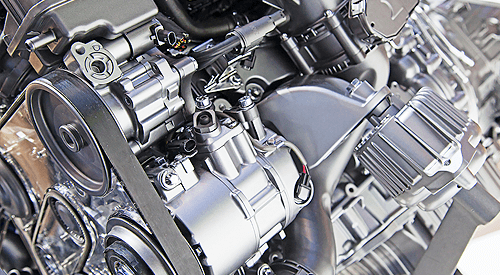 ARE YOU AN OEM SUPPLIER?
In addition to our own range of clean air solutions, Camfil is also an industry leading manufacturer of OEM filtration solutions. Our experienced engineers are driven by value and aim to work with clients to develop fast, cost effective and high-quality filtration solutions. We offer design, testing, and development of new products as well as manufacturing. Contact us today to find our customizable solutions.
THE GOLD SERIES X-FLO INDUSTRIAL DUST COLLECTOR
The modular Gold Series X-Flo (GSX) dust collector was engineered to rid facilities of welding fumes with a minimal footprint.
Respiratory Health — A well-designed and maintained dust and fume collection system prevents respiratory problems and keep facilities in compliance with current air quality requirements.
Maintenance — The equipment that fabricating plants currently use has reached a new level of sophistication. Controls and other computerized systems are more sensitive than the machinery of 10 or 20 years ago. If welding fumes are not managed properly, electronic controls can fail, shutting down operations and requiring emergency repairs. This causes production downtime, frustration and costly losses in productivity.
Energy Savings — In cold climates, a proper weld fume ventilation system can significantly reduce your energy costs by recycling filtered air and lowering the need for costly makeup air.
Features and Benefits of the Gold Series X-Flo
Modular construction – easy to build and assemble in limitless sizes and configurations
Tested to meet NFPA & ATEX standards
Available with numerous explosion protection options
Exceeds OSHA mandates for factory air quality
Less pulsing of filter cartridges is necessary, so the filters last longer and require less changeouts
Smaller footprints are possible because each unit handles more airflow
Ships in as few pieces as possible for fast delivery
Easy installation, operation and maintenance
Built on 20 years of reliable field dust collection performance

Gold Cone

®

 X-Flo filter cartridge contains 375 square feet of media, offering the industry's highest air-to-cloth ratio
LET US HELP YOU FIND A SOLUTION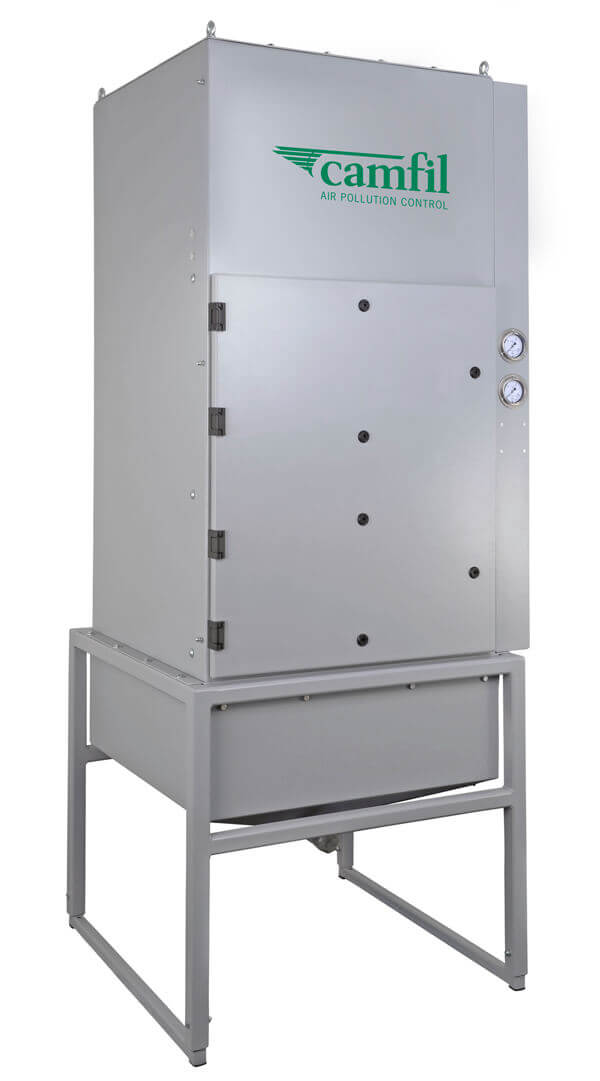 HANDTE EM PROFI MIST COLLECTOR
The Handte EM Profi emulsion/coolant mist collector offers the highest available collection efficiencies plus the ability to run 24/7 for reduced maintenance, service ease, and lower operating costs. The unit can handle the heaviest loads encountered in the industry to clean up contaminants generated during milling, drilling, tapping, turning, grinding and other machining processes that utilize emulsion mist coolants.
Features
Self-cleaning
Automatic sprayer system reduces filter buildup
Corrosion-proof and washable two-stage filtration system
No leaks – guaranteed!
Easy maintenance
Multi-stage Filtration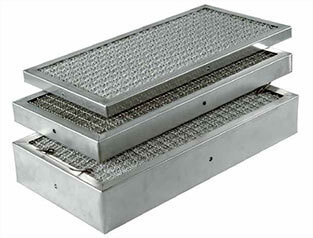 We consistently achieve high separation performance by designing our filter materials to meet specific needs or to handle a given droplet spectrum. We do this through optimized, flow-engineered, multi-stage design:
SELF-REGENERATING SEPARATION STAGES – Self-regeneration is achieved by using high efficiency, stainless steel woven mesh filters located at a slight angle within the units. This combination provides optimum separation efficiency and drainage.
FINAL FILTER – Final safety HEPA filters are 99.97% efficient on .3 micron and larger particles.
SIMPLE SETUP – Handte EM Profi units are modular for capacity/sizing and customizable with many optional accessories.
User-Friendly
The Handte EM Profi is extremely easy to maintain. Large service doors and quick-lock latches make it possible for a single technician to easily perform installation and removal from the floor, eliminating extra manpower and lift equipment. Service life between changeouts is up to six years for mist separation filters and two years for HEPA filters. Large maintenance doors and quick-clamping elements facilitate fast, toolless filter replacement. Due to these features, Handte EM Profi collectors offer substantial savings through reduced downtime, longer changeout cycle intervals, and increased productivity and reliability.

Modular Design
Minimum space requirement, maximum performance
System can be expanded in the future as needed
Short delivery time
Easy transport and installation
Basic Modules
Ground/platform versions with optional return pump station (for recirculating separated fluids)
Filter module (contains main and final filter)
Connection box for use with an external fan. The connection can be on left, right or rear side.
Built-in fan in compact design enclosure with integrated sound insulation
Top-mount fan
Models/Air Volume
3.0/1,700 CFM
4.5/2,600 CFM
6.0/3,500 CFM
9.0/5,300 CFM
13.5/8,000 CFM
Worker safety, production efficiency, and capital equipment protection cannot be compromised. Got a problem with oil mist? Call in the emulsion professional—the Handte EM Profi.
LET US HELP YOU FIND A SOLUTION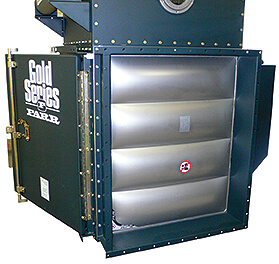 Explosion Protection Systems
Explosion Protection System Products developed by Camfil include our Stinger isolation valve and iSMF that are third party tested to meet NFPA performance-based guidelines for combustible dusts.
LET US HELP YOU FIND A SOLUTION