Washable Spunbond Filters for Gold Series Dust Collectors
Key Features:
Washable & reusable
Exceptionally long life
Double seal gasket for fewer leaks and easier filter changes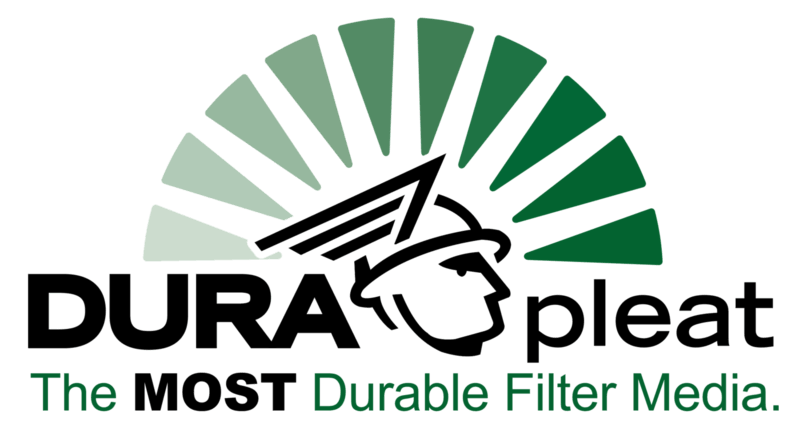 Dura-Pleat media is made of 100% spunbond polyester in a pleated design that combines the best of both worlds: the high efficiency of pleated media and the versatility of synthetic materials. Dura-Pleat filter cartridges are for Gold Series dust collectors for standard duty as well as medium temperature applications.
Genuine Camfil APC Filters Offer:
Double seal gasket
Added insurance against leaks
No dust settles on top of the filter
Built-in handles
Ergonomic removal and replacement
Washable media
Durable and reusable media
Media Options
Camfil APC filters with Dura-Pleat technology utilize four types of filter media:
DPS - Dura-Pleat
Our spunbonded, heavy-duty, all-purpose polyester media.
DPA - Aluminized
Our Dura-Pleat media with a conductive aluminized finish applied for static dissipation.
DPO - Hydro-Oleophobic
Our Dura-Pleat media coated with an oil and water repellent finish.
DPT - PTFE
Our Dura-Pleat media with a laminated polytetrafluoroethylene (PTFE) membrane for very high efficiencies of fine particulate and superior dust cake release.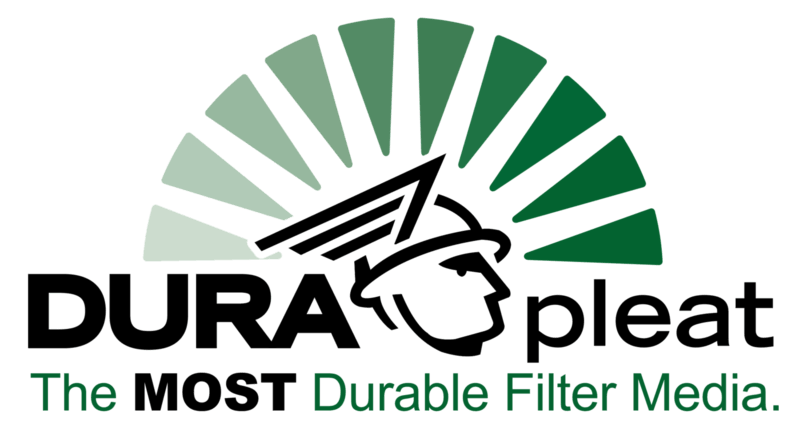 Gold Cone Technology
The patented Gold Cone is only available from Camfil APC.
The Gold Cone in our Dura-Pleat filters adds 30% more filter media and disperses air evenly throughout the filter when pulse cleaned. The unique structure of the Dura-Pleat Gold Cone filter is engineered to clean better, last longer, and need less maintenance.
Specifications
Efficiency
Up to MERV 16 per ASHRAE 52.2:2007
Max Operating Temp.
200ºF (93ºC) 250ºF construction available
Dura-Pleat Medium Temperature
Key Benefits
Handles difficult dusts
Washable
Exceptionally long-lasting
Genuine Camfil APC Filters Offer:
Double seal gasket
For added insurance against leaks.
No dust settles on top of the filter.
Double seal gasket
Dust falls down and away into a collection bin instead of onto other filters.
Built-in handles
For ergonomic removal and replacement.
Washable media
Our media is durable and reusable.
Dura-Pleat filters are rated up to MERV 16.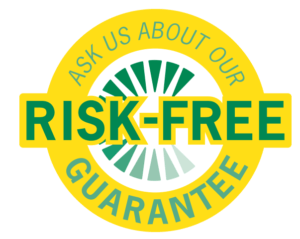 Best for Tough Applications
This medium temperature cartridge is made to operate at temperatures up to 250°F (121°C).
It is well-suited for applications that are hot and dry such as pulverization and drying systems, cement dust, fertilizer production and torch cutting.
Specifications
Efficiency
Up to 99.995% on 0.5 μm and larger particles by weight
Max Operating Temp.