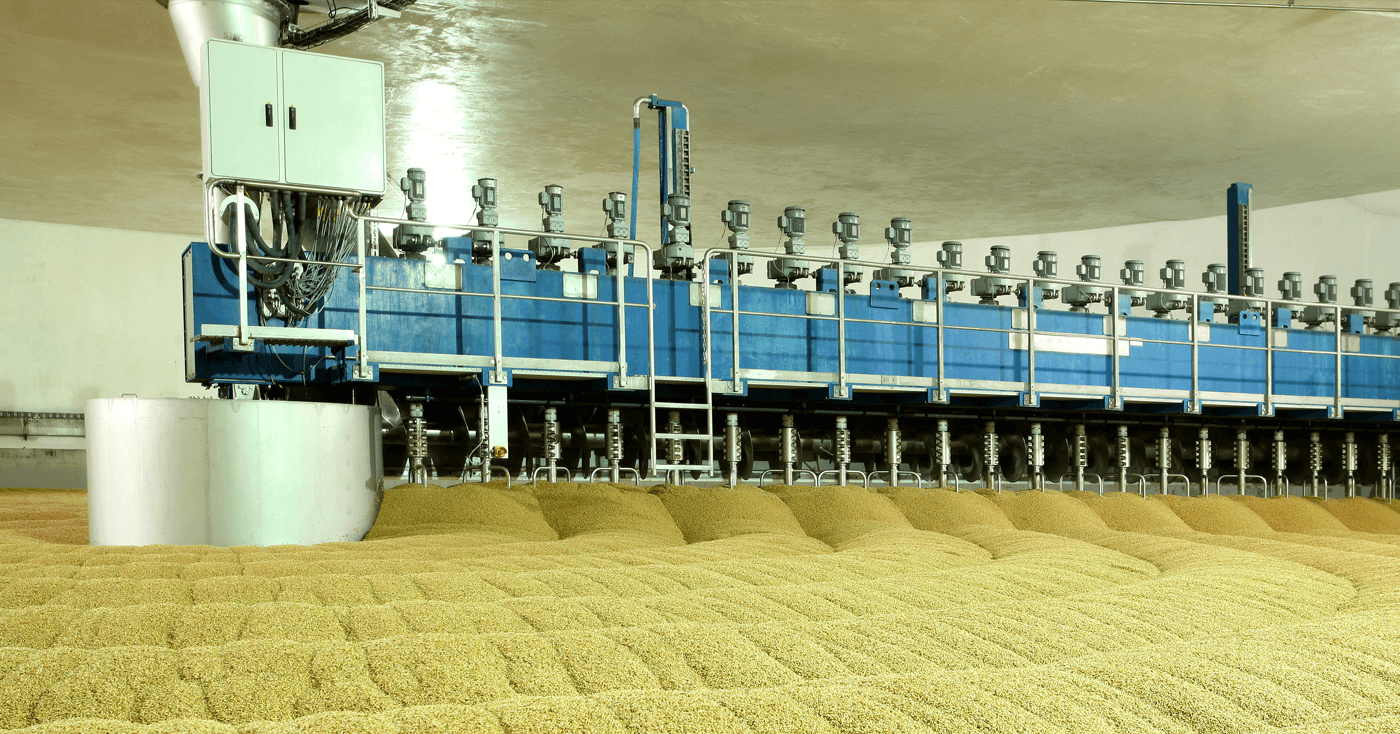 DUST COLLECTORS FOR THE GRAIN, FEED & SEED INDUSTRIES
Silos and processing facilities of grains and feeds produce dangerous airborne dusts. These facilities must be diligent in controlling this dust to ensure worker safety and regulatory compliance. To maintain a clean and safe work environment, airborne dusts must be captured before they can be inhaled by workers. Then the dust must be safely contained so it does not cause combustible dust explosions. This is done by constantly circulating the dust-laden air through an industrial dust collection system to filter out the particles. After the dust is removed from the air, the clean air is safely returned indoors or exhausted outdoors. A well-designed and -maintained dust collection system cost-effectively captures and contains all airborne particles.
Common Dusts and Concerns:
Features
Modular construction – easy to build and assemble in limitless sizes and configurations
Tested to meet NFPA & ATEX standards
Available with numerous explosion protection options
Exceeds OSHA mandates for factory air quality
Less pulse-cleaning of filter cartridges is necessary, so the filters last longer and require less frequent changeout
Smaller footprints are possible because each unit handles more airflow
Ships in as few pieces as possible for fast delivery
Easy installation, operation and maintenance
Built on 20 years of reliable field dust collection performance

Gold Cone

®

 X-Flo filter cartridge contains 375 square feet of media, offering the industry's highest air-to-cloth ratio
Safety and Occupational Exposure Concerns
Clean air is essential for worker safety in a grain and seed processing facility. Grains generate airborne particles. This food dust can trigger allergic reactions in workers, causing serious illness and even death.
Combustible Dusts
Seed, grain and feed processing creates dust that can be explosive. Dust collectors minimize the amount of combustible dust that can collect on floors and other surfaces, and they contain dust in one area. But the dust collectors themselves can be a fire or explosion hazard if they are designed incorrectly or not equipped with controls that prevent deflagration and contain explosions. All Camfil APC dust collectors safely contain combustible dusts and are equipped with deflagration controls.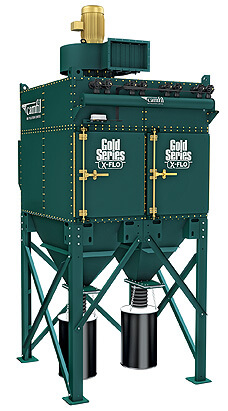 GOLD SERIES INDUSTRIAL DUST COLLECTOR
The Gold Series dust collector performs well in applications where dry materials are batch mixed, conveyed and processes. It offers high performance, a modular design, ease of service, and an optional bag-in, bag-out filter change out. Constructed from heavy-duty carbon steel to meet the demands of your application, this collector has unparalleled strength and life compared to the competition. Coupled with Gold Cone™  vertical cartridge technology, the GSX offers superior pulsing of high-loading dust while simultaneously utilizing the smallest floor space of any dust collector available today. 
LET US HELP YOU FIND A SOLUTION