PNA Construction bought a plasma cutting table that came with a Micro Air unit. Earl Anderson of PNA Construction says, "It was the worst filtration system I could have imagined buying." The Micro Air had 8 filters, and the construction company doubled the filtration system's size in order to alleviate some of the problems.
That solution did not work. The company then made modifications to the actual cutting table to no avail. Smoke from the cutting application was so bad that doors to the facility had to be left open year-round.
PNA Construction contacted Case Ferguson, OEM Sales Manager of Camfil APC, for help.
Ferguson worked with John Dauber, North American Sales Manager, to provide a Gold Series® industrial dust collector that would work for PNA Construction. The application cut A36 material, hot roll steel, and the smoke emitted from the application needed to be brought under control.
The Micro Air unit was replaced with a GS16. The GS16 is operating well and meeting the customer's expectations for air filtration.
Anderson was pleased with the personal attention he received from Ferguson and Dauber. After the fire, Anderson also dealt with an aftermarket sales representative for Camfil APC who gave PNA the same helpful and personal attention Anderson had experienced with the initial purchase. The customer service was one of the biggest benefits of installing a Gold Series® unit for PNA Construction.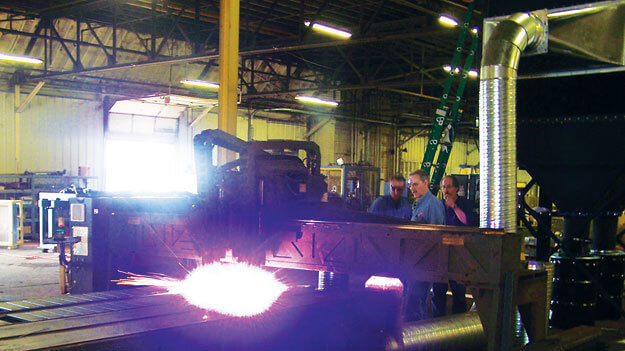 Client Name
PNA Construction