A global leader in the development and manufacturing of printing and imaging solutions for offices and homes wanted their production facility in Juarez, Mexico to require no maintenance from dust collection and did not wish to perform an excessive amount of said maintenance. The facility has two main production applications, one for printer toner cartridges and the other for machining rubber rollers used in printing. Combined, the two applications clogged up the intake ducts, and the toner dust escaped from the building's confines to the outside. The company turned to Camfil APC for help in cleaning up the air in the production facility which houses 5500 employees.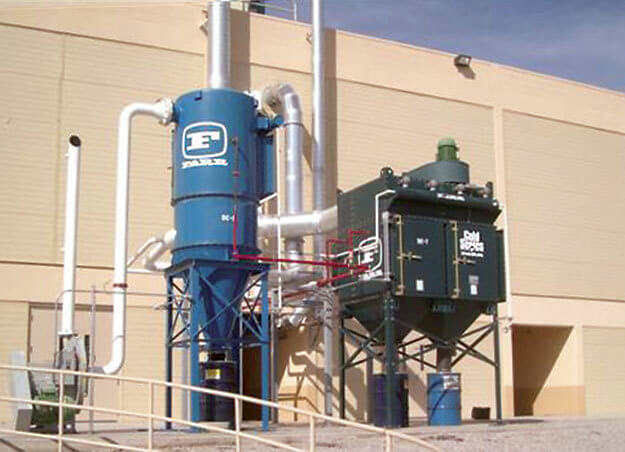 Camfil APC determined that ten 4 High Vacuum units would be needed for the toner cartridge dust application. The units eliminated the dust that escaped from the building. It was also determined that because this dust was so light, the timing of the pulses was crucial to the dust collection process.
Camfil APC designed an original filter specifically for this company's toner cartridge dust collection units to enhance collection and air quality. This filter design was critical to the success of this dust collection application. After a year of careful development and lab testing, the special cartridges and filters were installed on-site. Those filters are still in place today.
For the rubber roller dust application, Camfil APC put in place ten Gold Series® industrial dust collectors. The rubber application produced 12-14 static pressure, and the units help the factory better comply with local explosion and fire safety regulations.
This company now has much cleaner air and the ease of maintenance they desired. Few, if any, filter changes have been made since this application was installed.
Client Name
Toner Cartridge Manufacturer
Application
Toner and Rubber Dust