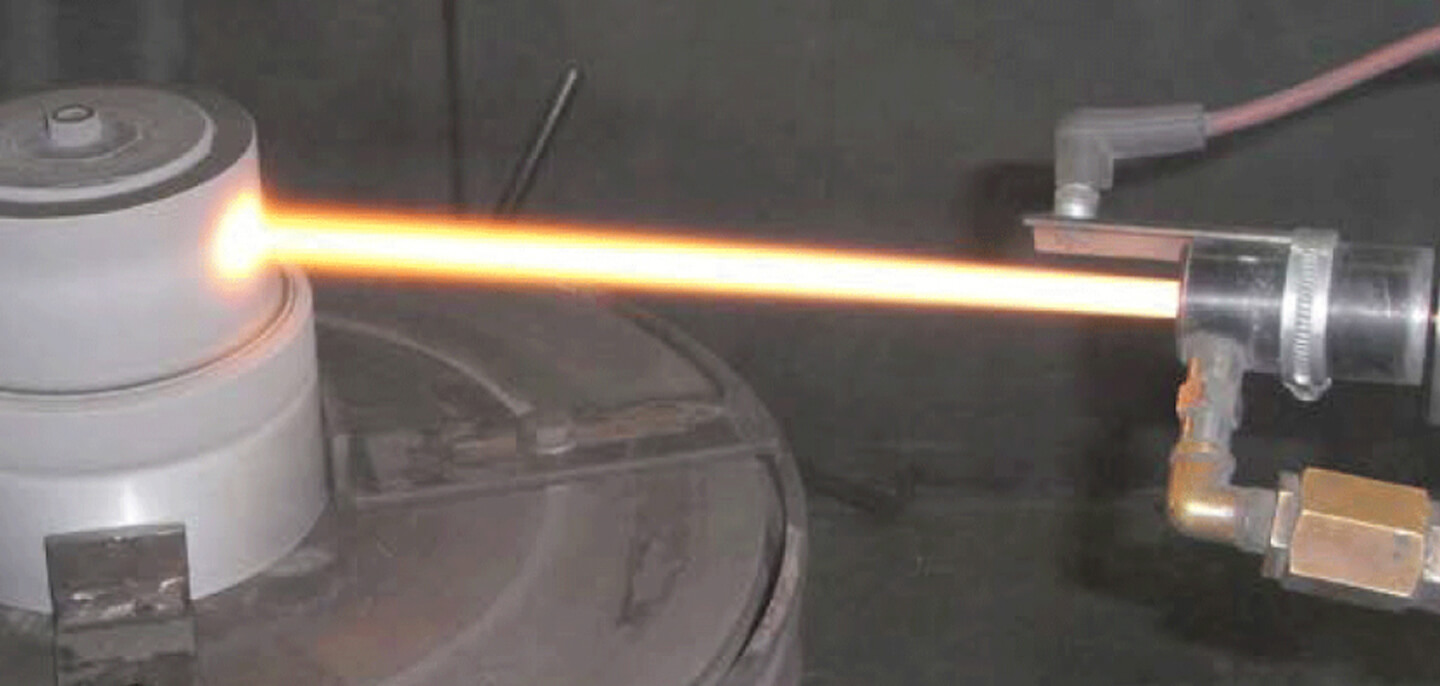 Electric arc wire (EAW) spraying
Flame spray powder or wire
Electric arc spraying
High-velocity oxy-fuel (HVOF) and high-velocity air-fuel (HVAF)
Plasma spraying
Vacuum plasma spray
Cold spray
Because of the various types of thermal spray applications and their effects on the operation of dust collectors, it is important to identify your specific thermal spray operation. Each process involves differently shaped and sized particulates along with varying loads. Additionally, strict safety procedures need to be addressed, as certain thermal spray operations can be explosive and/or flammable. Let Camfil APC's expertise in this application help you put in a safe dust removal system.
Safety Considerations
The potential for fire and explosions is very real when dealing with thermal spray and dust collection. It is imperative that Camfil APC is contacted for proper explosion venting and other safety concerns. Explosion vents, flame retardant cartridges, and possibly spark traps all need to be addressed during the proposal phase of the sale.
Dust Collectors for Thermal Spray/Flame Spray
-Benefits of the Farr Gold Series® industrial dust collector:
High entry cross flow, inlet eliminates upward can velocities that can hold fine powder up in the filters, reducing re-entrainment of the fine particles.
High-efficiency filters stop 99.99% at 0.5µ of the dust!
Specially treated filter media repels the fine particles for lower pressure drop and long filter life.
Gold Cone® provides 25% more media for long service life.
Sizing Recommendations
With thermal spray applications, proper information gathering of the specific application is crucial. There are many different types of processes and material coatings, and most of these will react differently inside the dust collector. For example, although there are different powders used in plasma spray, the process typically results in spherically shaped particulates which are consistent in size at around three microns and fairly easy to capture.
Over the years, we tried several types of dust collection equipment on EAW spraying. However, all previous attempts at extended filter life (more than six months) failed until we installed a high efficiency "Farr Gold Series" cartridge collection system manufactured by Farr, Arkansas. At the time of this writing, the Farr Gold Series collector is still performing exceptionally well without a filter change after about a year and a half.

-David Drozd, Pamarco
With the Camfil APC Farr Gold Series collector, plasma spray and powder applications are generally sized at a conservative air-to-cloth (A/C) ratio with HemiPleat® fire retardant cartridges. Electric arc wire (EAW) spraying, on the other hand, has proven to be a real challenge. It generates very fine dust (mostly sub-micron) that is inconsistent in shape. This seems to be the case no matter what type of wire is used.
It is also important to note that certain hazardous powders and metals (such as nickel and chromium) will require safety after-filters when discharging to the atmosphere. Please work with Camfil APC application engineers to ensure the correct information is understood and proper sizing is accomplished.