The manufacturing site in Södertälje, Sweden, is AstraZeneca's biggest production and supply unit and one of the largest oral solid dose production sites in Europe.
Camfil AB have been a supplier to AstraZeneca in Södertälje, Sweden, for many years supplying both comfort air filters and BIBO camboxes in various applications. Camfil's professional standards and high quality products have been key to this successful relationship and the continuing business with AstraZeneca.
One area where Camfil had not worked so far with AstraZeneca was on the replacement filters for their many dust collection systems on site. However following a presentation of the benefits of the Camfil APC cartridge dust air filter range to AstraZeneca a trial was agreed.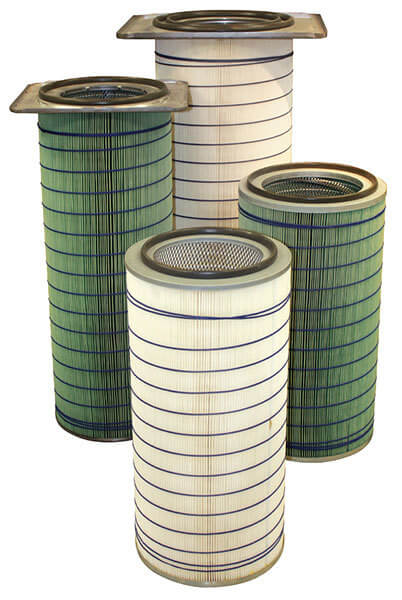 The trial took place at the end of 2010 and involved the installation of Camfil APC Hemipleat cartridge dust air filters into a dust collector serving one of the most demanding coating applications on site.
The trial was a great success, with the Hemipleat cartridge dust air filters lasting twice as long as the ones originally installed in the dust collector.
Following this very successful trial AstraZeneca decided that for 2011, they would replace the cartridge dust air filters in all of their dust collectors with Camfil's Hemipleat cartridge dust air filters.
To date Camfil have supplied 1120 replacement cartridge dust air filters for this site and as a result the customer is benefiting from reduced pressure drop, improved filtration, longer filter life and reduced maintenance costs.
The trials also helped to strengthen Camfil's relationship with AstraZeneca and this has in turn lead to a large increase in the amount and type of filters ordered by the AstraZeneca from Camfil.