The National Fire Protection Agency (NFPA) is developing a new standard, NFPA 660 Standard for Combustible Dusts, that will centralize all existing combustible dust regulations. This is crucial information for facilities dealing with combustible dust. The forthcoming standard aims to simplify compliance by combining six different NFPA standards into one comprehensive guideline.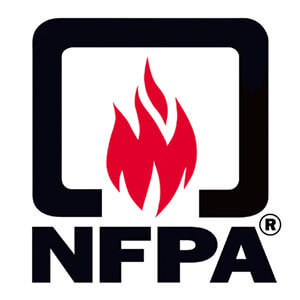 NFPA 660 will provide both fundamental and industry-specific standards for managing combustible dust, promoting best practices to safeguard facilities from related fires and explosions. This consolidation was designed to minimize confusion by offering a singular reference point for all relevant standards.
The streamlined standard will simplify the process of determining which regulations apply to a particular facility, enhancing protection against combustible dust hazards. Moreover, the unified code negates the need to buy several documents to adhere to different combustible dust standards. It offers all necessary guidelines and information under one roof, providing a more straightforward approach to maintaining safety and compliance.
Single Source for Standards
The new NFPA 660 will incorporate the following standards that outline how to manage dust-related fire and explosion hazards
NFPA 61: Standard for the Prevention of Fires and Dust Explosions in Agricultural and Feed Processing Facilities
NFPA 484: Standard for Combustible Metals.
NFPA 652: Standard Fundamental of Combustible Dust
NFPA 654: Standard for the Prevention of Fire and Dust Explosions from Manufacturing, Processing and Handling of Combustible Particulate Solids
NFPA 655: Standard for Prevention of Sulfur Fires and Explosions
NFPA 664: Standard for the Prevention of Fires and Explosions in Wood Processing and Woodworking Facilities
While they will become obsolete, the new NFPA 660 Combustible Dust Standard will retain relevant content from each. However, it is important to note that how-to standards such as NFPA 68, 69, and 499 are not included in the new standard.
Content of New Standard
Industrial Safety & Hygiene News reported that NFPA 660 aims to revise and amalgamate existing standards, reconcile discrepancies between requirements, and provide clarity on enforcement matters. Currently, facilities may select standards to comply with in the event of conflicts between fundamental and industry-specific requirements.
The main body of the new standard will cover the fundamentals of combustible dust including:
Identifying hazards
Definitions of combustible dust
Options for performance-based design
Analyses of dust hazards
Management systems
Managing hazards
The remaining sections will focus on commodity-specific standards relating to agricultural/food processing facilities, combustible metals, sulfur fires and explosions, and wood processing facilities. The format of the NFPA 660 guidelines will allow for a more straightforward transition between dust fundamentals and commodity-specific requirements.
New Standard will Not Impact Dust Collection Systems
The new standard is not expected to alter existing dust collection designs. However, the Dust Hazard Analysis (DHA) requirement under NFPA standards mandating a review of all processes every five years presents an opportune time to assess your dust collection system in light of the upcoming NFPA 660.
No immediate actions are necessary until the NFPA 660 takes effect and is enforced by authorities. The standard is slated for release in late 2025, and a draft can be accessed on the NFPA website.
Your Resource to Navigate NFPA Standards
At Camfil APC, we stay updated with all NFPA and other industry codes relevant to combustible dust standards to ensure our dust collectors' compliance. We provide a comprehensive range of dust collection systems, filters, and accessories designed to enhance indoor air quality in manufacturing plants, pharmaceutical environments, metal workshops, mines, and more.
If you have any concerns about the new NFPA standards' potential impact on your current dust collection system or need a solution to your dust issues, contact one of our dust collection experts regarding concerns about the new NFPA standard affecting your current dust collection system or discuss a solution to your dust problems.  Visit us here.