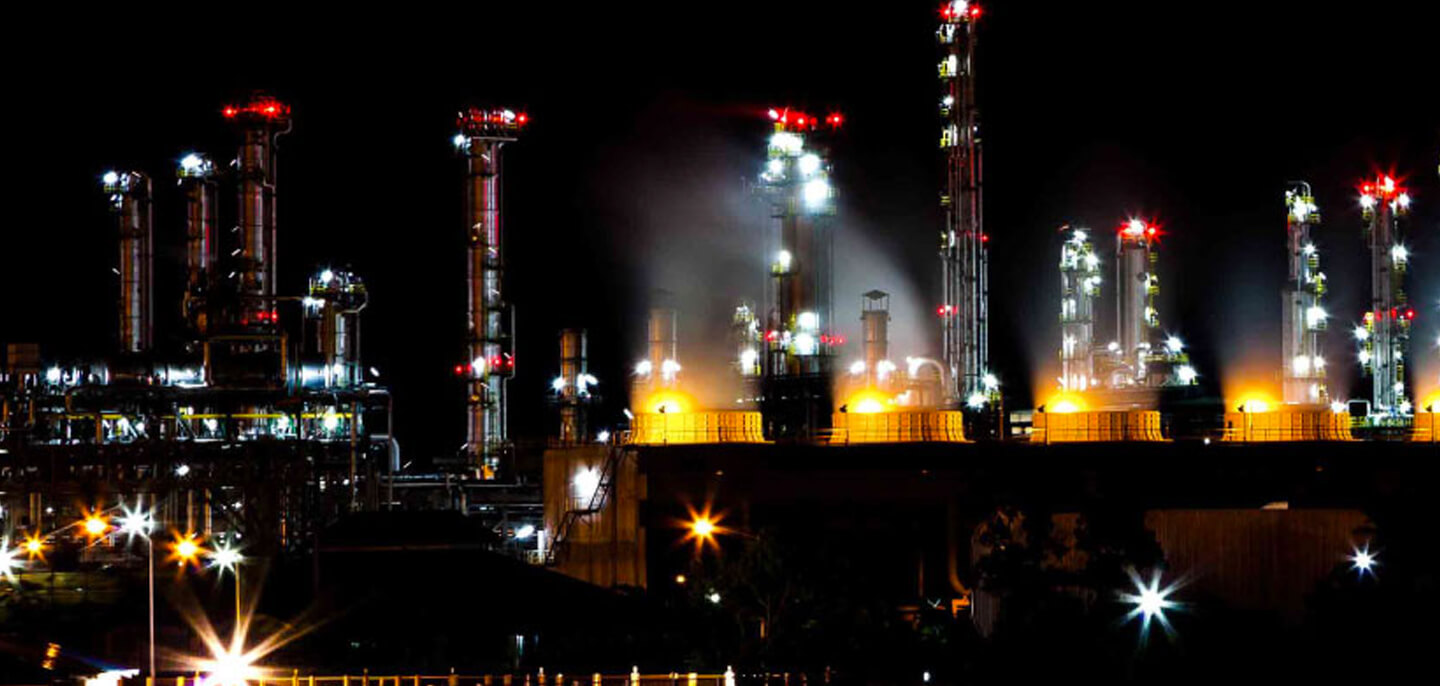 Chemical manufacturers create the adhesives, foams, plastics and other raw materials that are used to make most consumable products. Many use batch mixing and other processes that create dangerous dusts. When operators handle these materials or convey or dump them into processing equipment, the dust becomes airborne and endangers air quality.
Airborne chemical dusts can be hazardous to workers, equipment, manufacturing plants, and the environment. They can be toxic as well as combustible. In addition, airborne dusts can cross-contaminate products, putting the end users of those products at risk and exposing manufacturers to liabilities.
Industrial Dust Collectors Contain Dangerous Chemical Dusts
OSHA recommends that facilities maintain workplace air quality through "engineering and work practice controls" where feasible. Dust collection systems are the most cost-effective way to improve air quality in a chemical manufacturing or processing facility. They work around the clock, using advanced filtration technology to safely capture and contain airborne dust and contaminants.
Camfil APC's premium-quality dust collectors cost-effectively collect many types of chemical dust, including toxic dusts, combustible dusts, cross contaminant dusts, and nuisance dust. They ensure that all employees can work safely in facilities where toxic chemical dusts are present. They:
Save time, money and energy on dust collection
Protect people, property and environment from dust hazards
Prevent cross contamination
Satisfy compliance with OSHA, NFPA and EPA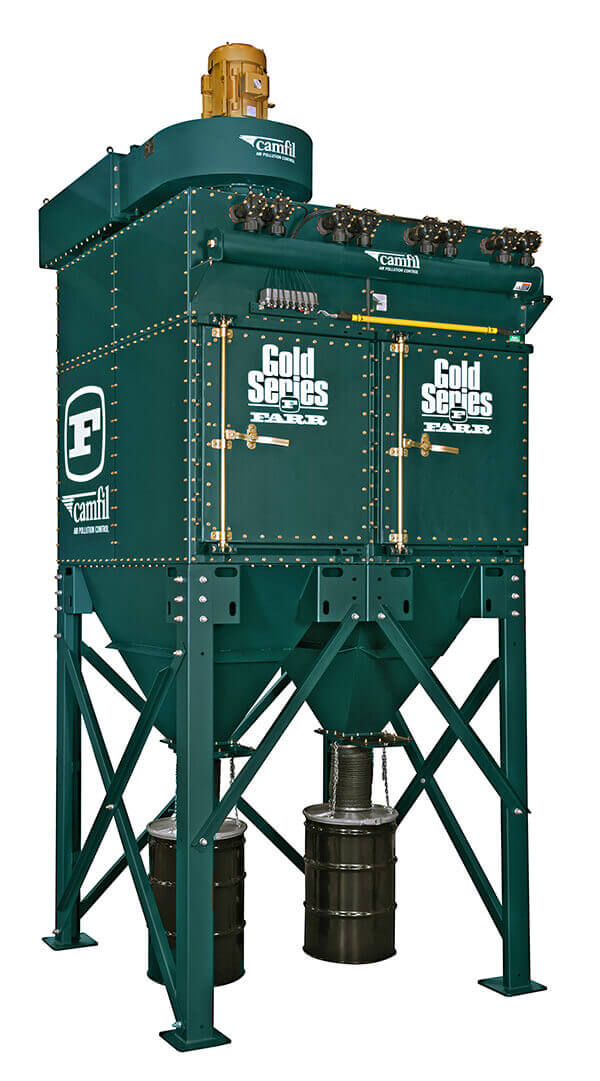 FARR GOLD SERIES INDUSTRIAL DUST COLLECTOR
The Farr Gold Series The Farr Gold Series dust collector performs well in applications where dry materials are batch mixed, conveyed and processes. The Farr Gold Series offers high performance, a modular design, ease of service, and an optional bag-in, bag-out filter change out. Constructed from heavy-duty carbon steel to meet the demands of your application, the Farr Gold Series has unparalleled strength and life compared to the competition. Coupled with Gold Cone™ vertical cartridge technology, the Farr Gold Series offers superior pulsing of high-loading dust while simultaneously utilizing the smallest floor space of any dust collector available today.
Features
High-efficiency filters capture 99.99% at 0.5µ of the dust.
Gold Cone™ vertical cartridge technology that provides 25% more media for long service life.
Timer control module for automatic pulse filter cleaning based on differential pressure readings.
Quick-open heavy gauge doors for fast access to the filter cartridge change-out system.
High entry cross flow inlet eliminates upward can velocities that hold fine powder in filters, reducing re-entrainment of the fine particles.
Abrasion resistant inlet configuration knocks most dust into the hopper before it gets to the cartridges.
Specially treated filter media repels fine particles, for lower pressure drop and long filter life.
LET US HELP YOU FIND A SOLUTION