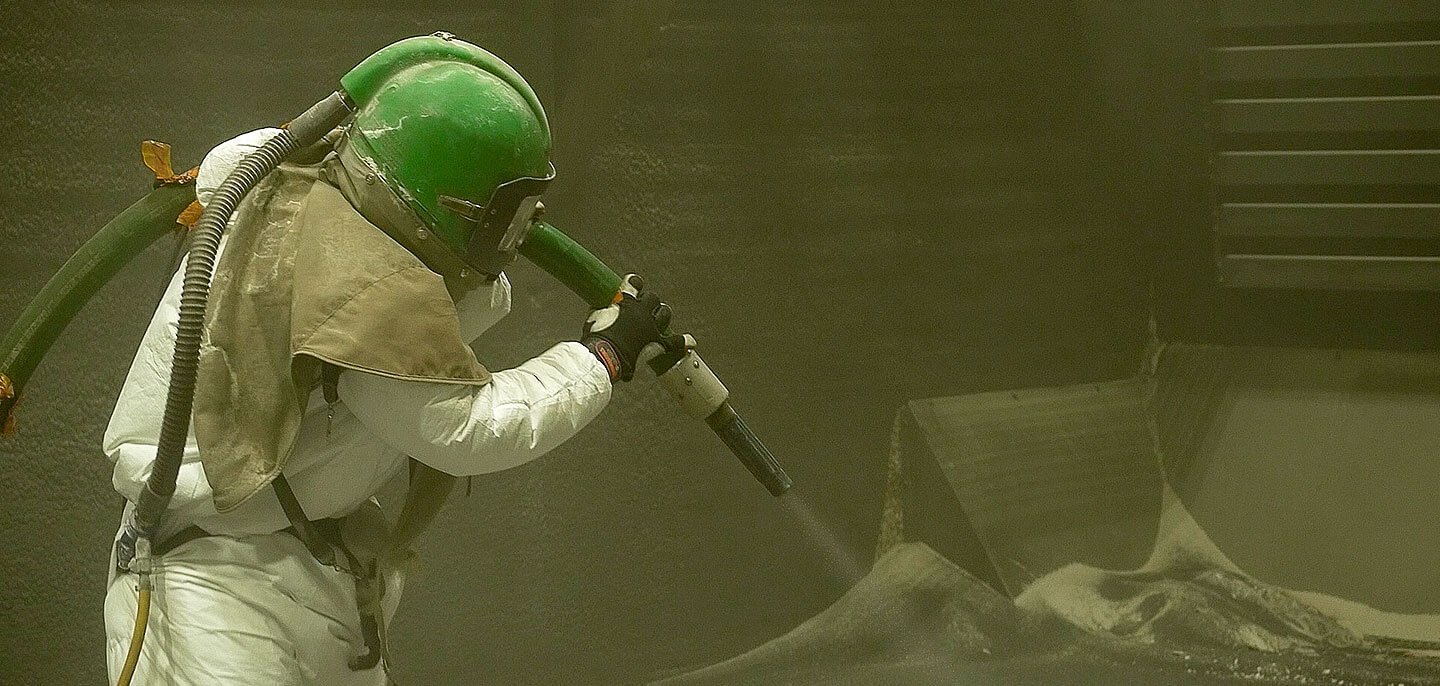 Dust Collection for Dry Blasting
Dry blasting is most often used to remove contaminants and irregularities from a metal surface to create a specific finish, prepare it for paints or coatings or enhance its performance characteristics. Dust collectors are the most effect way to capture and collect the particles of abrasive media and contaminate that become airborne during the blasting process.
The loading conditions of the dust collector are different for each type of dry blasting – direct pressure, blast wheel or induction. Camfil APC dust collection experts will recommend the size and configuration that is best for each application including hood position, inlet type, and filter cartridges. Special accommodations are required if the blasted material is explosive, flammable, corrosive or toxic. Camfil experts ensure that dust collectors meet all OSHA requirements and NFPA standards.
Capture Dust from All Types of Blasting
Wheel blasters
Air blasters
Cabinet blasters
Blasting rooms
Sandblasting
Plastic media blasting
Abrasive blasting
Peening
Aluminum blasting
Blasting with silica sand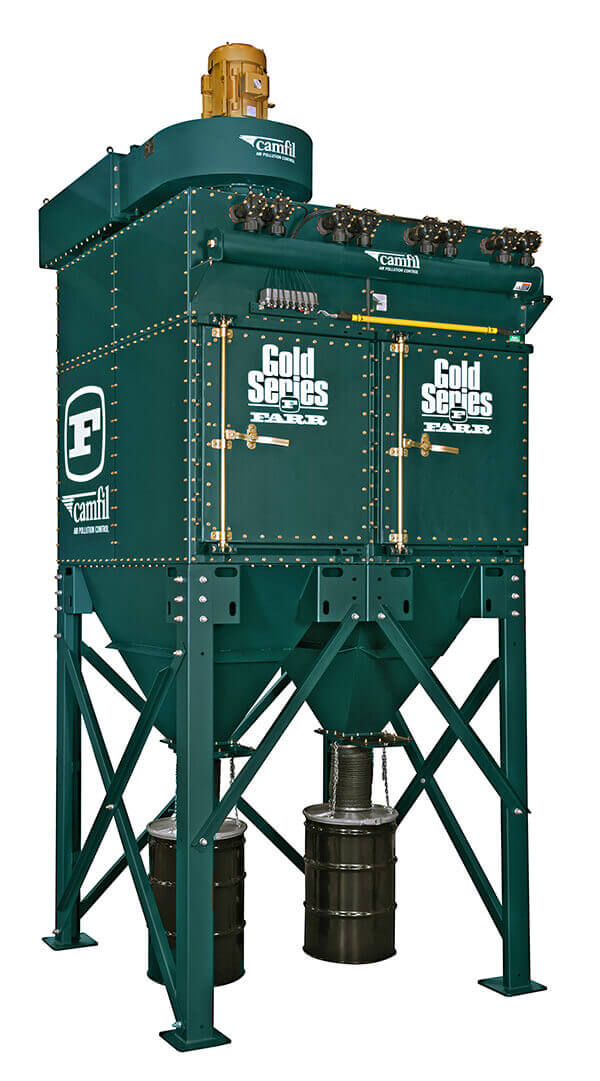 FARR GOLD SERIES DUST COLLECTORS
The modular Farr Gold Series dust collector was engineered to solve tough dust problems with a minimal footprint. It captures dangerous airborne metal dusts before they can be inhaled by operators or build up on shop surfaces. Camfil experts will work with you to understand your specific application requirements. Individual modules accommodate airflows up to 5,000 CFM each, providing a near-limitless variety of configurations that can be delivered in days instead of weeks. All FGS collectors feature heavy-duty carbon steel construction and thermal cured powder coatings for unparalleled strength and durability.
Features
Vertically arranged cartridges efficiently handle heavy grain loadings and abrasive dusts
High entry cross flow inlet eliminates upward can velocities that hold fine powder in filters, reducing re-entrainment of the fine particles.
Robust construction holds up well in very abrasive environments. Abrasion resistant inlet configuration knocks most dust into the hopper before it gets to the cartridges.
Modular construction offers superior design flexibility for dust collector unit orientation.
High-efficiency filters capture 99.99% at 0.5µ of the dust.
Specially treated filter media repels fine particles, for lower pressure drop and long filter life.
Gold Cone® filter cartridge design provides 25% more media for long service life.
LET US HELP YOU FIND A SOLUTION