Camfil can maintain your extraction systems
Camfil APC is one of the leading solution providers in industrial exhaust air purification providing extraction systems for dust, fume and mist collection from industrial processes. Additionally, we offer our customers a wide range of services to maintain their systems to improve operational efficiency and to ensure the best possible air quality in the production and to protect employees, processes and the environment from harmful emissions.
SERVICE FOR EXTRACTION SYSTEMS
To ensure that your extraction systems run smoothly and as efficiently as possible throughout their entire service life, we offer you tailor-made service solutions in the following areas with our AirCair™ customer service program:
Service: Functional and performance testing of your extraction system
Maintenance: Maintenance and repair of industrial extraction systems
Spare parts supply: High-quality components from our own production or from certified partners
Replacement filters: suitable for Camfil extraction systems as well as replacement filters for systems from other suppliers
Accessories: Components for the individual adaptation or upgrade of your extraction systems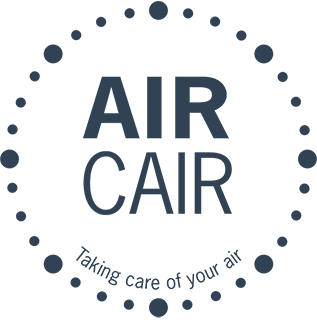 Why it is important to service your extraction systems on a regular basis
Only a properly maintained and adjusted extraction system can reliably protect your employees, your processes and machinery as well as the environment from harmful emissions.
Potential threats and issues that may occur due to systems that are not regularly maintained:
Unplanned downtime of your extraction systems
Downtime in production and thus loss of sales
Lower production quality due to contamination in the ambient air
Non-compliance with local health and safety guidelines
Cost-intensive emergency repairs
Increased sick leave of your employees due to poor air quality in production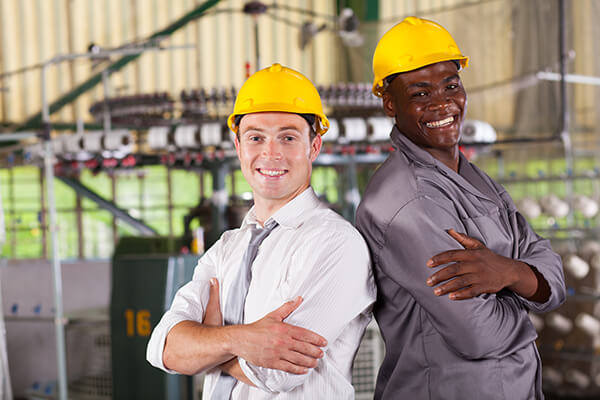 Service also means avoiding any damage
Benefit from our Camfil AirCair service program™:
Increased service life of your capital equipment
Reduce downtime of your extraction systems
Increased process reliability for more profitability
Optimal and consistent separation efficiency
Extended service life of wear parts and filter elements
Lower maintenance and repair costs
The technical staff can take care of the core business in your production
Compliance with health, safety and environmental regulations
Maintenance by special trained staff with the necessary equipment
Detailed status reports on your extraction systems
Camfil AirCair™ offers individual service contracts suitable for your extraction systems
With Camfil AirCair™ you ensure a safe, efficient, reliable and cost-saving extraction of the process exhaust air so that you can focus on your core business without worries.
We offer the following service contracts:
Filter change incl. Bag-In-Bag-Out (BIBO) safe change system
Service inspection and functional testing for Camfil extraction systems as well as for separators of other makes
Complete maintenance, including repairs to the extraction systems and their peripherals, such as ductwork
Testing of the central suction system
Testing of dust samples with regard to filtration properties and explosiveness
Conformity assessment of extraction systems with regard to health, safety and environmental regulations
Personal support from our trained aftermarket team as well as local service technicans
For more information, please contact your local Camfil office or write to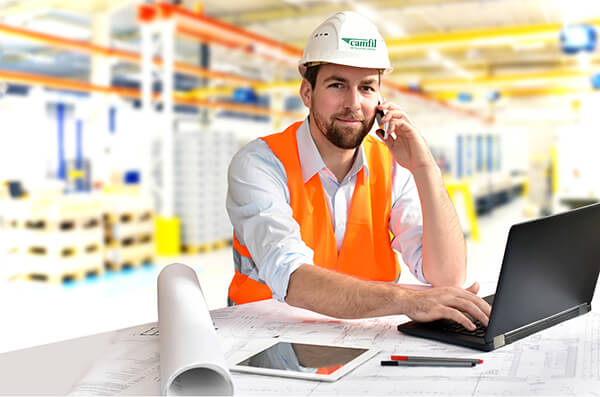 Replacement filters and retrofits for industrial extraction systems
Why our filter cartridges and filter plates meet the highest quality standards:
Camfil is the world's leading provider of filtration solutions and develops and tests its filter elements in its own high-tech research and development facilities
Our production sites are certified according to ISO9001:2015
In addition, our products are tested and certified by independent bodies
For more information, please contact your local Camfil office or write to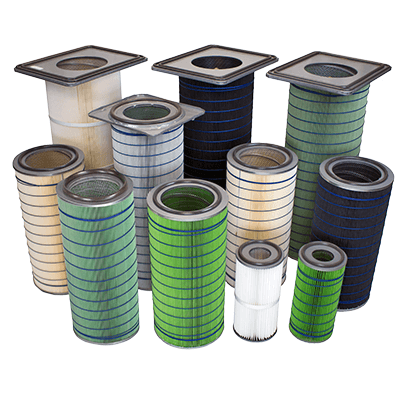 Advantages of using Camfil filter cartridges and filter plates:
High reliability
Extended filter life
Reduction of downtimes of the extraction system
Improved airflow
Perfect cleaning properties
Low pressure drop over the entire service life
Low energy consumption and less compressed air usage
Low maintenance costs
Reduction of disposal costs for old filter elements
Reduction of total cost of ownership