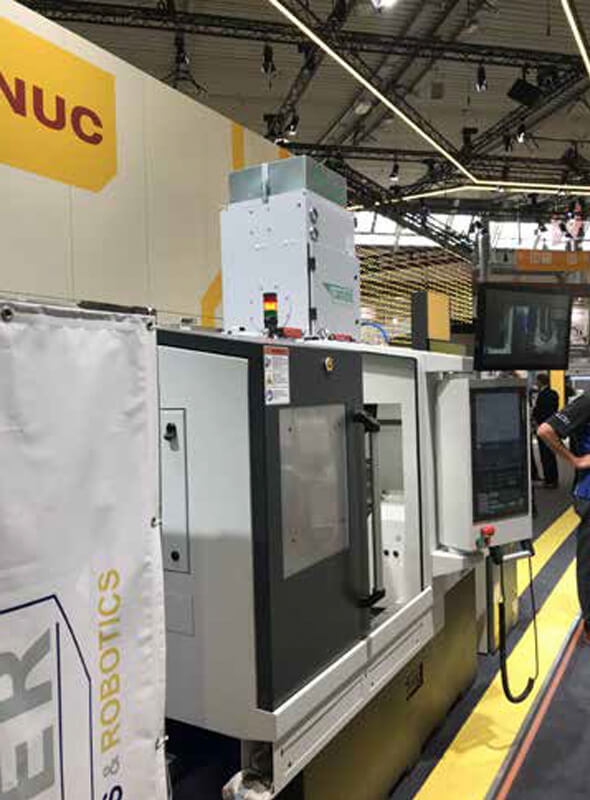 Tailor-made turning lathes for long and short parts, also automated with robots, are the domain of Maier Werkzeugmaschinen GmbH & Co. KG from Wehingen in Southern Germany. The clever, modular machine concept can be individually configured to match the type and complexity of processing, from simple workpieces with four CNC axes and a maximum of eleven tools up to high-end machines for complex workpieces with 15 CNC axes and up to 38 tools. Currently, Maier Werkzeugmaschinen is developing a hybrid long-turning and processing centre combining and complementing the classic cutting processes turning, drilling, milling and grinding with laser processing. This offers completely new processing options like:
laser-supported turning/milling for maximum efficiency & precision
micro-structuring of surfaces
production of complex contours incl. undercuts in a minimum of time
laser processing with a cut of up to Ø 25 mm
laser engraving
optimisation of the chip breaking behaviour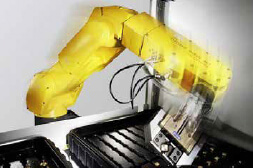 At present, the machine prototype is at the University of Tuttlingen, Ger-many, to determine the optimal machine settings depending on the choice of material. Due to the variety of processes, the hybrid machine concept places high demands on exhaust air treatment. The classic machining processes are run with minimum quantity lubrication, requiring a sticky oil aerosol & dust mixture to be separated efficiently. Laser processing produces very fine dust and smoke particles, which must be removed with maximum separation efficiency in accordance with the requirements of a return air system.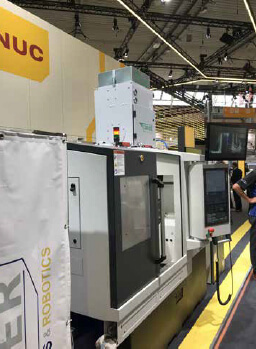 In order to solve this complex task, the customer uses the EM-O Compact collector which was developed by Camfil APC in 2018 and first presented at the AMB 2018 trade show. This powerful package combines maximum filter area with a compact design for easy integration into the machine tool. The new filter elements, manufactured in-house, are designed for dust and coo-ling lubricant collection. The optimised filter elements impress in particular with their low weight for easy maintenance and replacement. An optimised HEPA filter from Camfil is used for fine dust collection, in particular from fumes. The modern device is designed for energy-saving operation and adaptation to varying machining processes, using volume-flow control based on an efficient EC fan.
The collector is integrated in Maier's machine concept, coupled with the control of the machine tool and thus stands for efficiency and optimised operating processes in accordance with Industry 4.0.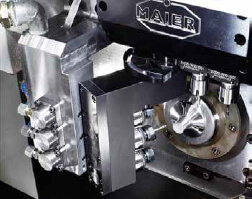 New EM-O Compact Emulsion and Oil Mist Separator - Integrative Component of the new
hypbrid lathe with integrated 3 Kilo-Watts laser from MAIER WERKZEUGMASCHINEN.