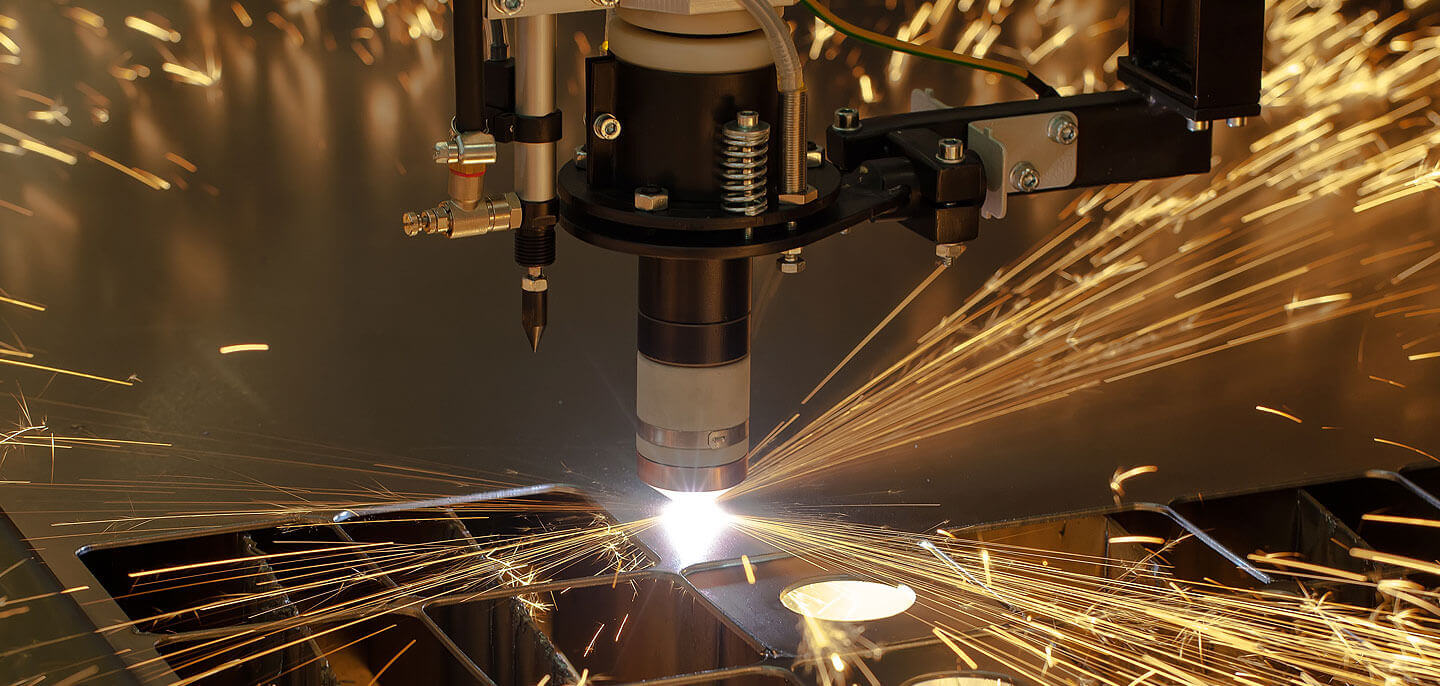 Reliable collection and separating of hazardous emissions generated by plasma cutting
Plasma cutting is a manufacturing process from the family of thermal cutting that is used to cut metals. It is one of the most important cutting processes in the industry and is used primarily for the cutting of thicker metals in various forms.
Plasma cutting is used to process a variety of metals including mild or stainless steel, aluminium, and copper. During the machining process, the plasma cutting tables generate dust, smoke, and gases, which are breathing hazards for machine operators and can lead to, e.g., respiratory illnesses. Optimum extraction is needed to prevent the inhalation of toxic airborne particles, particularly the finest particles that can settle deep into lung tissues.
Dust collector systems are most commonly used to capture and separate emissions generated by the plasma process directly at the source. Emissions generated in the form of dust, smoke, and vapours during the process are captured through the plasma cutting table, pulled downwards and directed through the ductwork into the respective dust collector where emissions are then filtered. The particles directed into the dust extractor are captured in the filter elements and separated into a dust container through a pulse cleaning process.
We recommend consulting an expert when selecting and dimensioning the right separator system to ensure you are getting the appropriate and reliable separating solution for your application. The particle characteristics, airflow, and loading rates, which can greatly vary depending on the application, must be taken into consideration.
Application-specific extraction solutions - we will be happy to advise you!
Quantum Series – Dry Dust Collector for Plasma Cutting Applications
The Quantum Series dust separators were designed explicitly for the extraction during plasma cutting applications and are available in three sizes (1500 – 5500 m³/h). An integrated spark arrestor as well as an improved filter design and cleaning system ensure the necessary process reliability. Thanks to its small footprint, the separator can be integrated perfectly into the production environment. The large maintenance door and simple filter change make the plug-and-play devices particularly easy to maintain.
More information about Quantum Series
Gold Series X-Flo – for plasma cutting applications with bigger air volumes starting from 5.500 m³/h
The modular-designed Gold Series X-Flo dust collection system is a reliable solution for capturing and separating combustible dust and ideal for plasma cutting applications where larger air volumes above 5,500 m³/h are required. The cross-flow technology used in combination with a unique baffle configuration creates a uniform airflow that extends the life of your filter cartridges and reduces the overall operating costs.
More information about Gold Series X-Flo
We are very happy with the Farr Gold Series. The GS36 was purchased for our CNC plasma cutter to replace a [competitor's] cartridge dust collector due to short filter life. The current filters have been in for over a year and still look great and are operating at less than 3" pressure drop. Also, the Farr people have been a pleasure to do business with.

-Dan Schuler, Schuler Mfg.