VOLUME FLOW MONITORING WITH ADDED VALUE: REDUCED ENERGY COSTS & INCREASED SAFETY
The VDI (Association of German Engineers) recommends monitoring the volume flow to ensure operational safety and employee protection. Compliance with the specified TLV values must be ensured, and hazardous emissions must be avoided in the factory workshops. Adequate ventilation of the tooling machine minimises the critical concentrations and the resulting dangers due to fire and deflagration (particularly for applications with oil). Use of the Handte Stream 2.0 guarantees this under optimum economic conditions. The cost effective and reliable flow measurement and control with the Handte Stream 2.0 provides savings of up to 40% in maintenance and operational costs. This is achieved through optimization of the air flow and increase reliability as well as safety in hazardous situations.
Benefits:
Economical investment, maintenance & operational costs
Simple installation, installation position freely selectable
Cooling lubricant drain vertical/horizontal
Models: Volume flow control or uncontrolled volume flow measurement
Longer maintenance intervals through continuous cleaning of the measurement points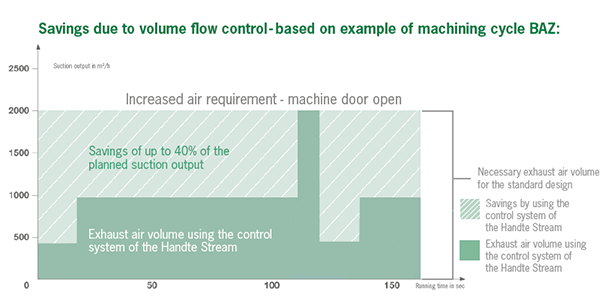 Current Market Solutions:
Automatic quick-action flap for limiting extinguishing agents in case of fire
Flow monitors
Damper flap for volume flow control

Model: Manual Damper Flap
Set once to fixed value
Measurement of the volume flow and generation of alarms to ensure safe operation
For individual systems or central systems with fixed parameter setting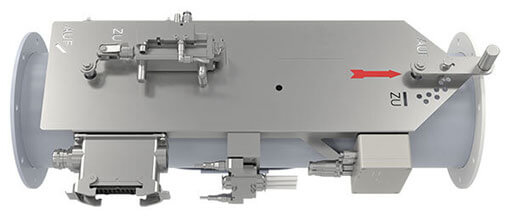 Model: Volume Flow Control
Measures and controls the flow rate at a set value
Generates an alarm when the airflow is insufficient
For central systems with alternating processing machines/procedures and varying parameters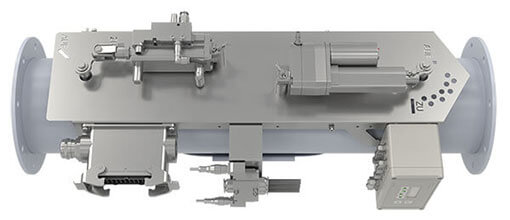 SIMPLE & FLEXIBLE INTEGRATION FOR INDIVIDUAL AND CENTRAL SYSTEMS
The Handte Stream 2.0 is suitable for both the use in individual and central systems and can be installed either horizontally or vertically. Recommended for all new systems of various sizes and applications as well as upstream detection solutions. It can also be retrofitted to existing systems, independent of the manufacturer.