Controller for industrial dust collectors - Automatic filter cleaning and energy saving
With all dust, fume & mist extraction systems we require some kind of device to control them in relation to efficient operation, monitoring and measuring parameters and also ensuring safety of personnel, process and products. Control units are available in many varieties depending upon the type of units and the needs of the customer. They range from the simple Smart Solenoid with controls for pulse timer, duration and continuous or off-line cleaning to a more complex customised Control Cabinet with Integrated Touchscreen interface for improved functionality.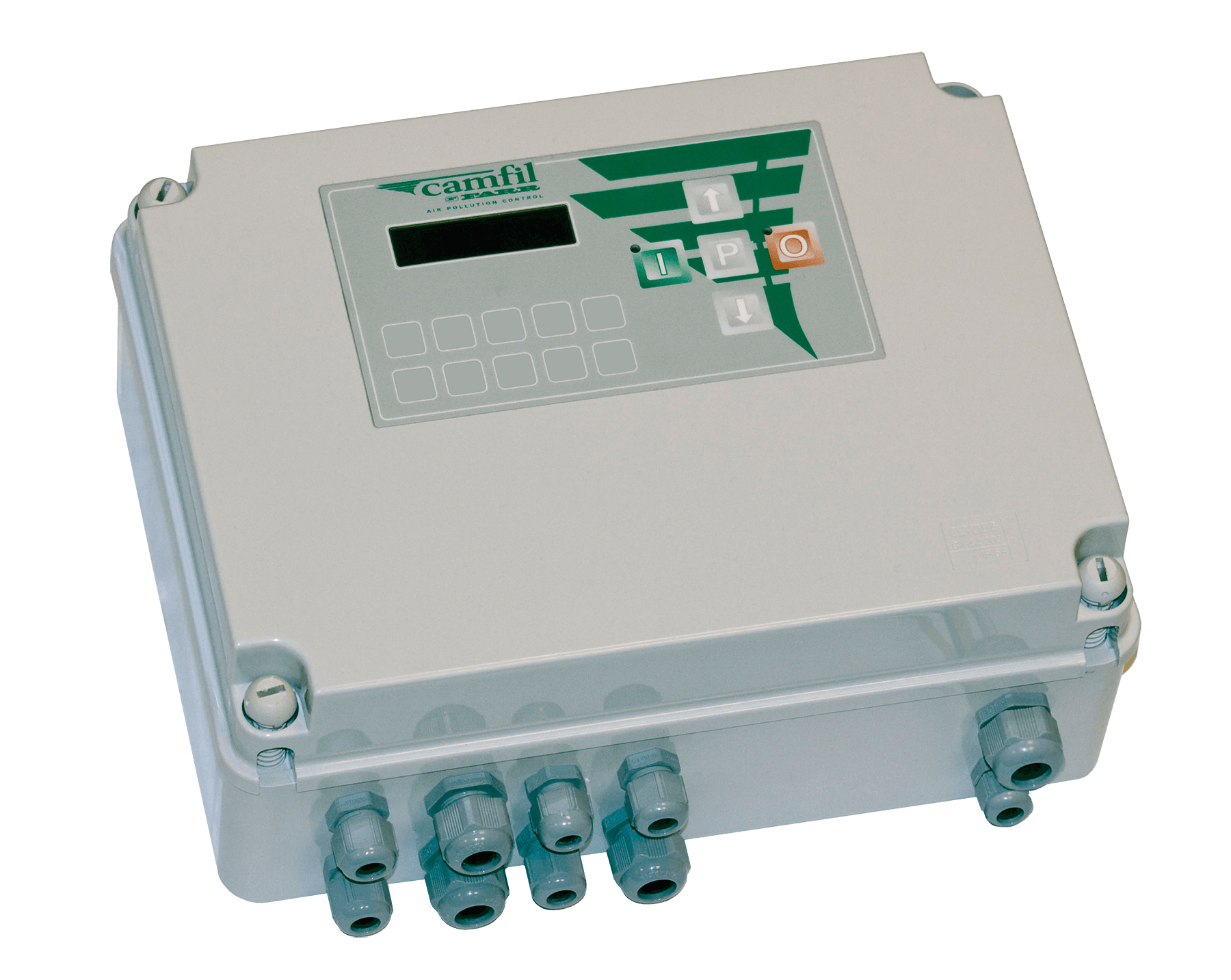 CDC Controller
The CDC automatic filter controller offers basic functionality to serve as the centre point for the dust collection system. It controls the automatic pulse cleaning based on the differential pressure of the filters. It only pulses when the filters are dirty, saving compressed air. It will connect with remote systems, receiving start and stop signals, provides a fan start signal and alarm outputs.
Our specialists will advise you by choosing the right controller for your extraction system!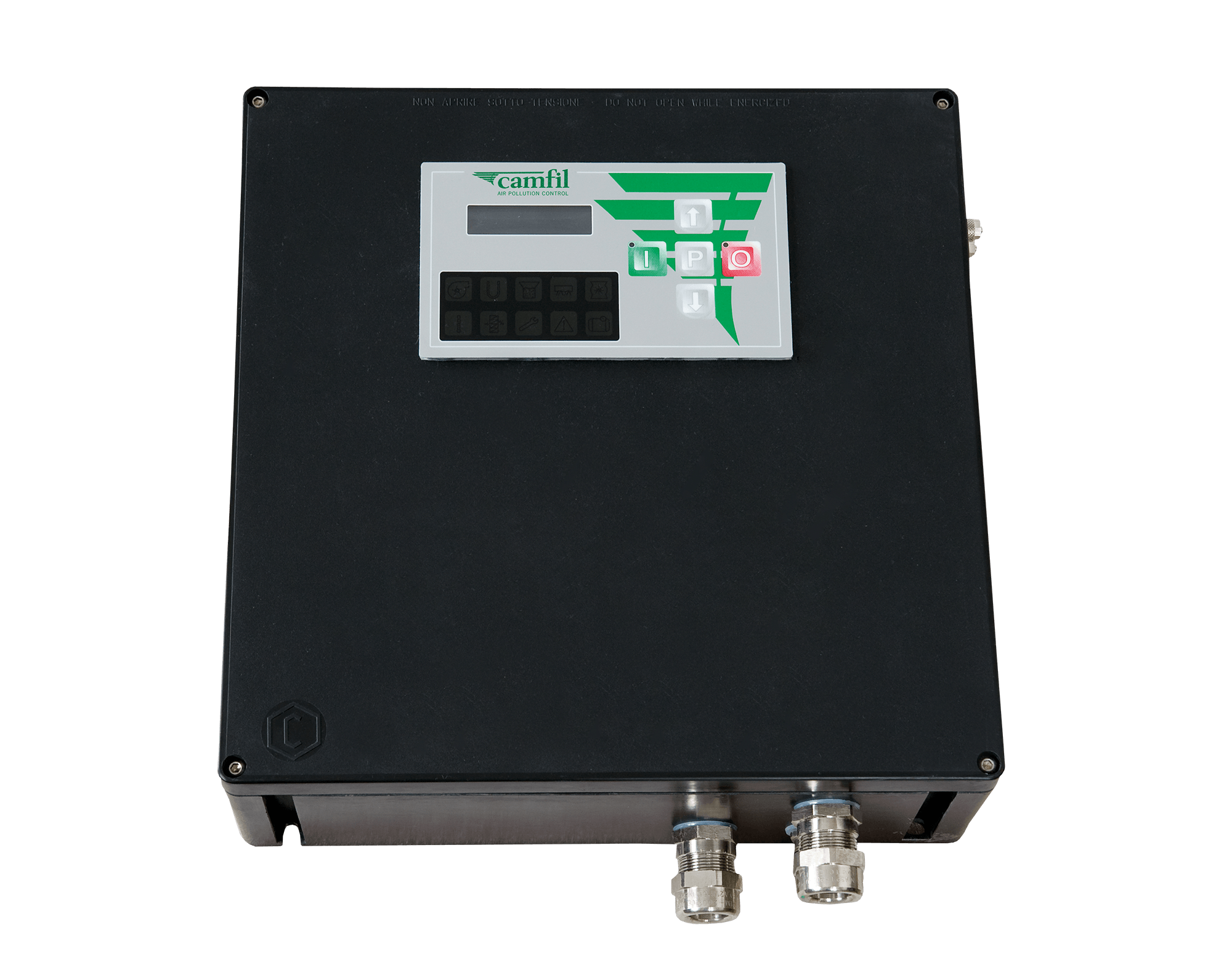 ACDC/ ACDC2 Controller
The ACDC Camfil APC Advanced Control system is designed to function as the intelligent centre point of the dust collection installation. The Advanced panel LCD screen provides valuable information to the health of your dust collection system. The controller has multiple inputs and outputs to control fan, dust discharge system's and take inputs from monitoring sensors /system's such as level probes, explosion alarms and temperature monitoring switches. This allows the ACDC to run even complicated dust collection. Like the CDC it controls the automatic pulse cleaning based on the differential pressure of the filters, only pulsing when the filters are dirty, saving compressed air. The ACDC2 panel includes additional functionality for monitoring of secondary filters, with options for integrated control of active explosion isolation or suppression systems. The ACDC & ACDC2 are ATEX approved for use in Zone 22 areas.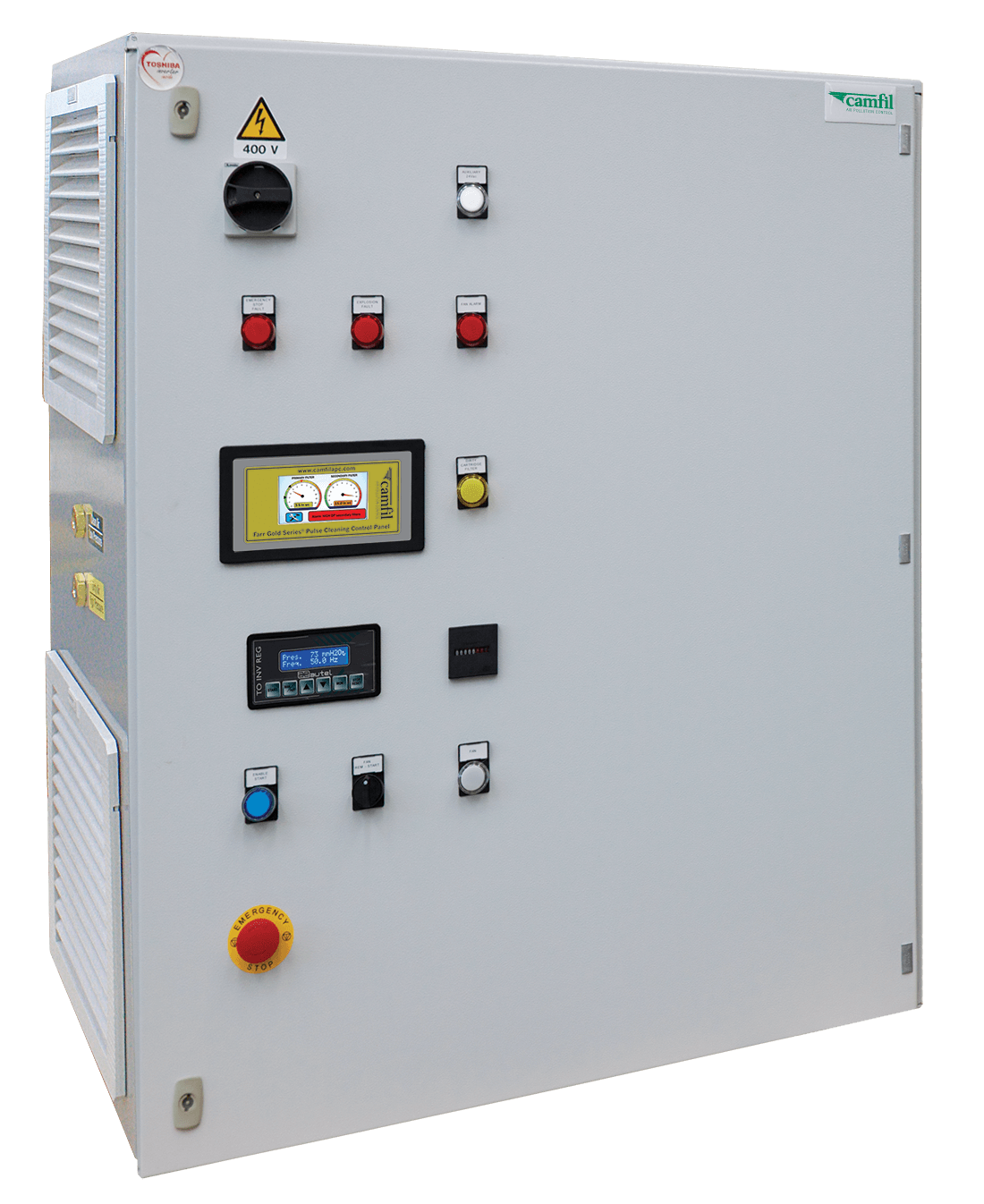 Integrated Touchscreen & Fan controller
The integrated controller provides similar system control to the ACDC, with a user friendly touchscreen interface. The Variable Speed Drive (VSD) option provides complete control of the fan during and after start-up. It has all the necessary functions for a controlled start without the high current loads typically associated with fans. It also provides the ability to control the speed of the fan, which provides energy savings and improved process functionality.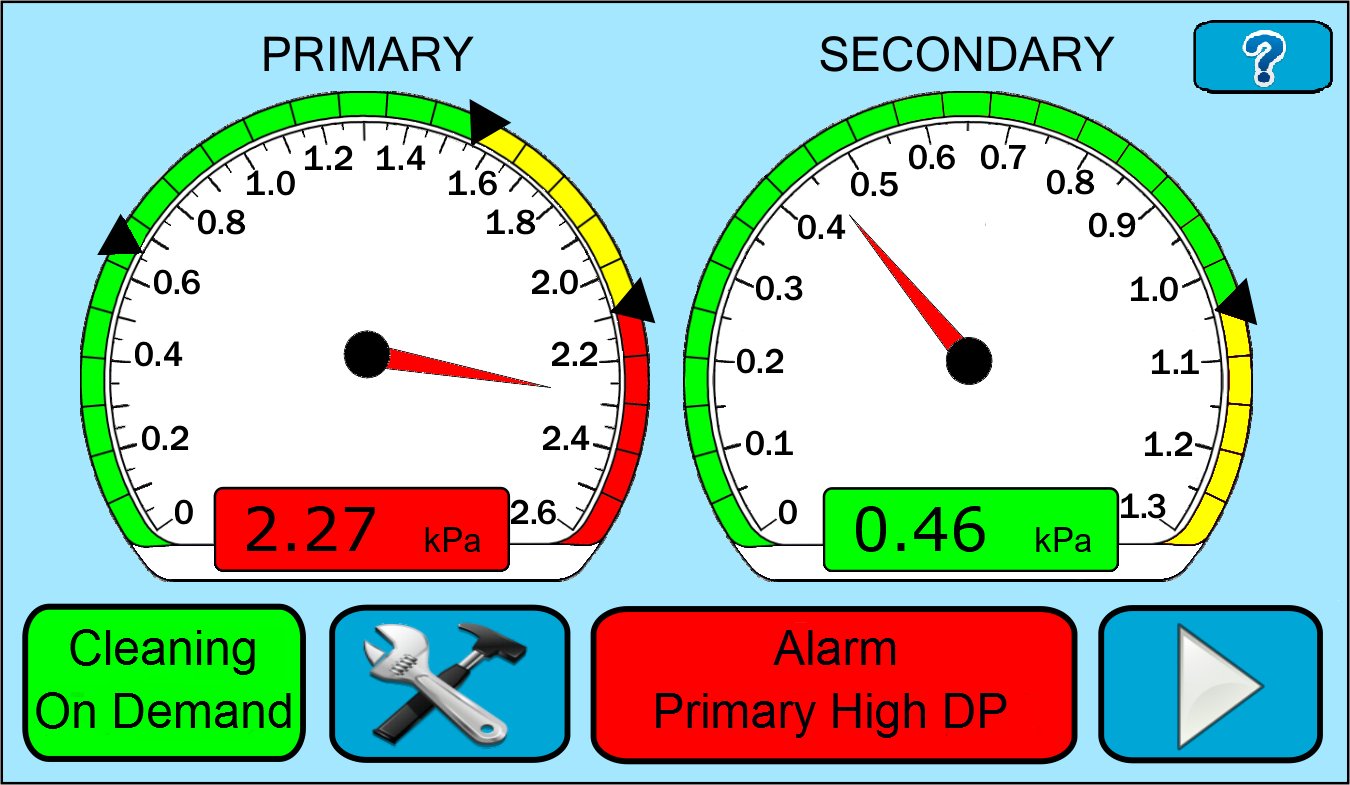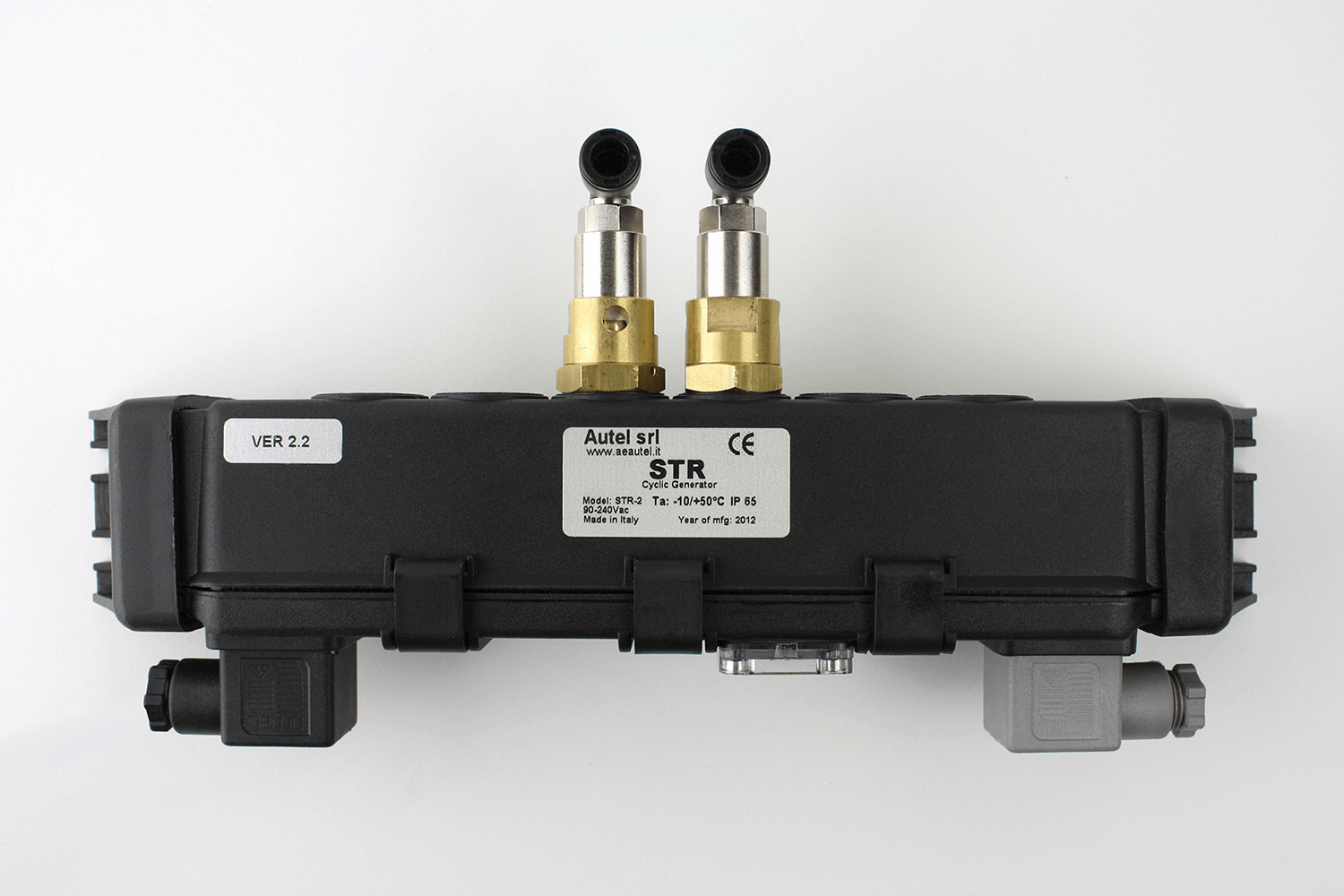 Smart Solenoid Timer Controller
Basic timer controls for pulsing the solenoid valves, integrated in the valve housing. The on and off time of the solenoids is easily adjusted through dials integrated into the solenoid tray. If this option is selected with a Gold Series X-Flo dust collector you will also get a Magnahelic gauge to visually monitor the pressure drop across the filters.