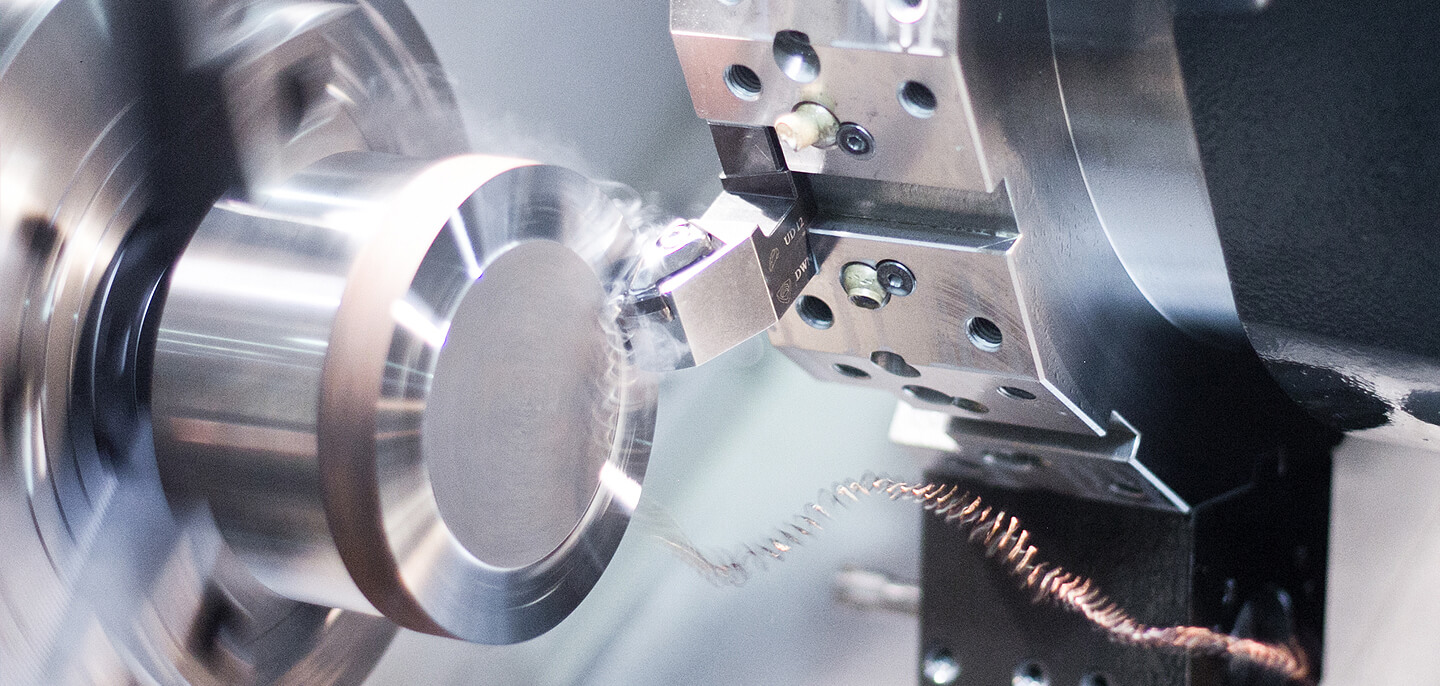 The metalworking fluids (MWF) commonly used during machining processes—oils and coolants—generate mists in the work environment. These airborne contaminants must be carefully controlled to prevent worker accidents and health problems and to ensure compliance with OSHA, NIOSH and ACGIH regulations.
Oily floors are a slipping hazard. Toxic vapors are a health hazard. Left unchecked, machining mist will be inhaled by machine operators, build up on shop floors and surfaces, and ruin equipment, electronics, and machined parts. Oils and coolants also create a dirty and unpleasant work environment if they are not filtered from the air before they settle.
Mist collectors mitigate all of these hazards by safely removing oils and coolant at their source or from the air before they are inhaled or settle in the workplace. Your workers' health and safety depend on the effective collection of all coolant mist aerosols, vapors, and fumes generated in your machining center.
Health Hazards of MWF Mist
Respiratory disorders - The respiratory tract and mucous membranes become inflamed, leading to asthma, chronic bronchitis, and hypersensitivity pneumonitis.
Skin problems – Prolonged exposure can cause contact dermatitis and skin irritation.
Cancer – Exposure to carcinogens can cause pancreatic, colon, bladder, and liver cancer and tumors in the brain, respiratory organs, and digestive tract.
Allergies– Prolonged contact can cause allergic contact eczema or bronchial asthma.
Nerve damage – Exposure to toxins can cause impact organs and nerves.
Regulations for Metalworking Fluid Emissions
OSHA - The Occupational Safety & Health Administration uses two air contaminant permissible exposure limits (PELs) for MWFs:

5 mg/m3 for an 8-hour time-weighted average (TWA) for mineral oil mist
15 mg/m3 for an 8-hour TWA for Particulates Not Otherwise Classified
NIOSH - The National Institute for Occupational Safety and Health has set a much stricter recommended exposure limit (REL) for MWF aerosols. They must be limited to 0.4 mg/m3 for a 10-hour TWA for a 40-hour work week concentration for thoracic particulate mass (the fraction of inhaled particles capable of passing beyond the larynx during inhalation).
ACGIH – The American Conference of Governmental Industrial Hygienists has set two threshold limit values for mineral oils:

5 mg/m3 for an 8-hour TWA
10 mg/m3 for a 15-minute short-term exposure limit
Features and Benefits of Camfil's Handte Family of Mist Collectors
99.95% collection efficiency - Optimized, flow-engineered multistage designs provide high separation performance. Different filter materials handle specific droplet spectrums.
Modular design – Collectors can be quickly installed in dozens of capacities and configurations. Standard models with different air capacities can be combined in a large central system.
Innovative filter media – Our standard filter material self-cleans by optimizing drainage of the separated coolant.
Easy filter changeout – Mist collectors operate practically maintenance-free, and filter changes don't require tools.
Unparalleled cost-effectiveness – All collectors operate safely and are durable enough to provide long maintenance intervals.
Choosing the right mist collector for your shop can seem daunting. At Camfil APC, we strive to remove that complexity and provide the best solution in the industry for your mist collection problems. Our friendly team of experts is always ready to chat and answer your questions and concerns. 
Designed for the collection of emulsion (coolant) mists
Designed for the oil mist collection